We spent Easter at my Grandma and Grandpa Nibs house this past weekend and on Sunday Auntie Vickie and Cousin Ryan came over too.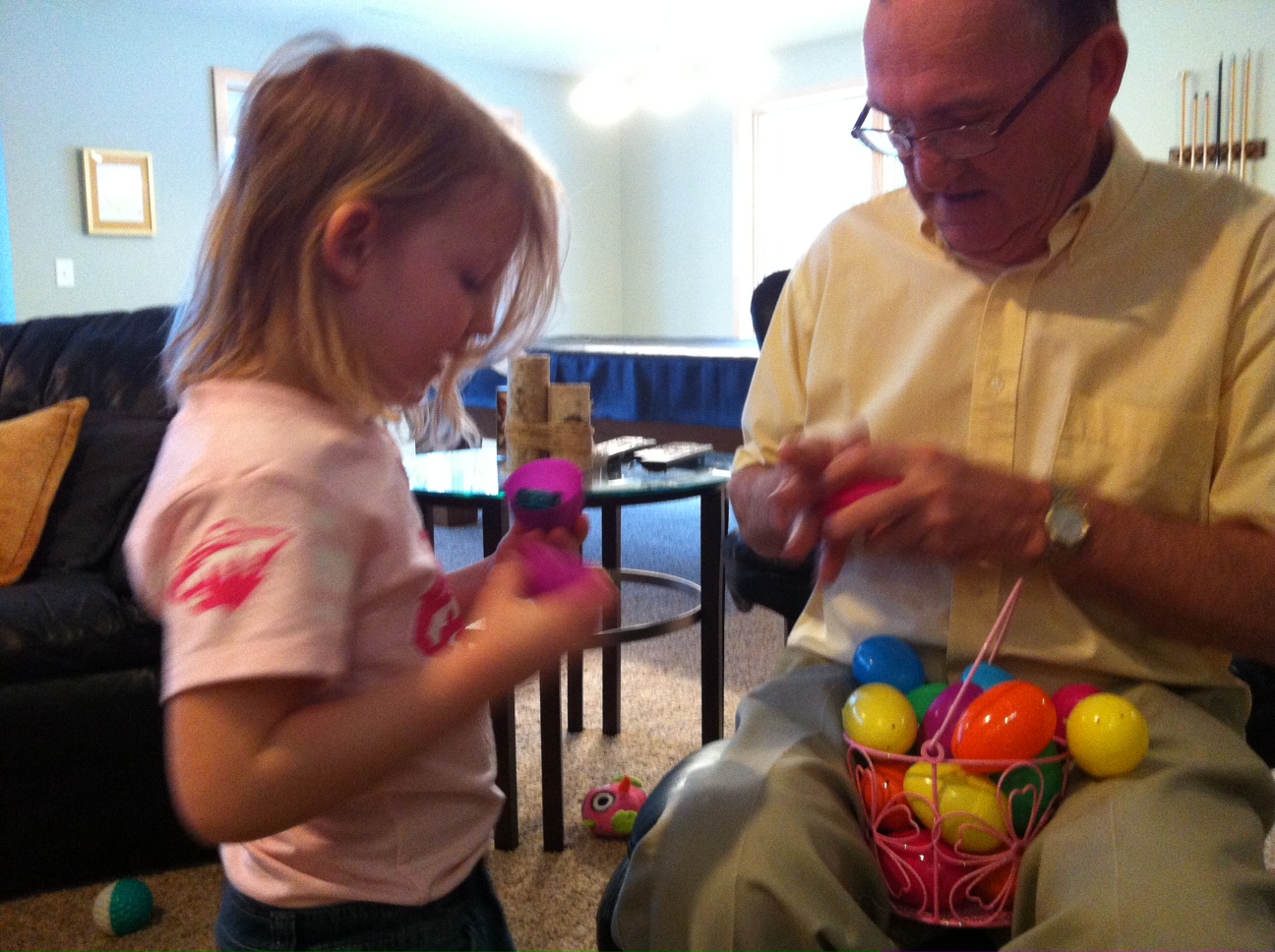 I searched for Easter eggs (and found lots and lots).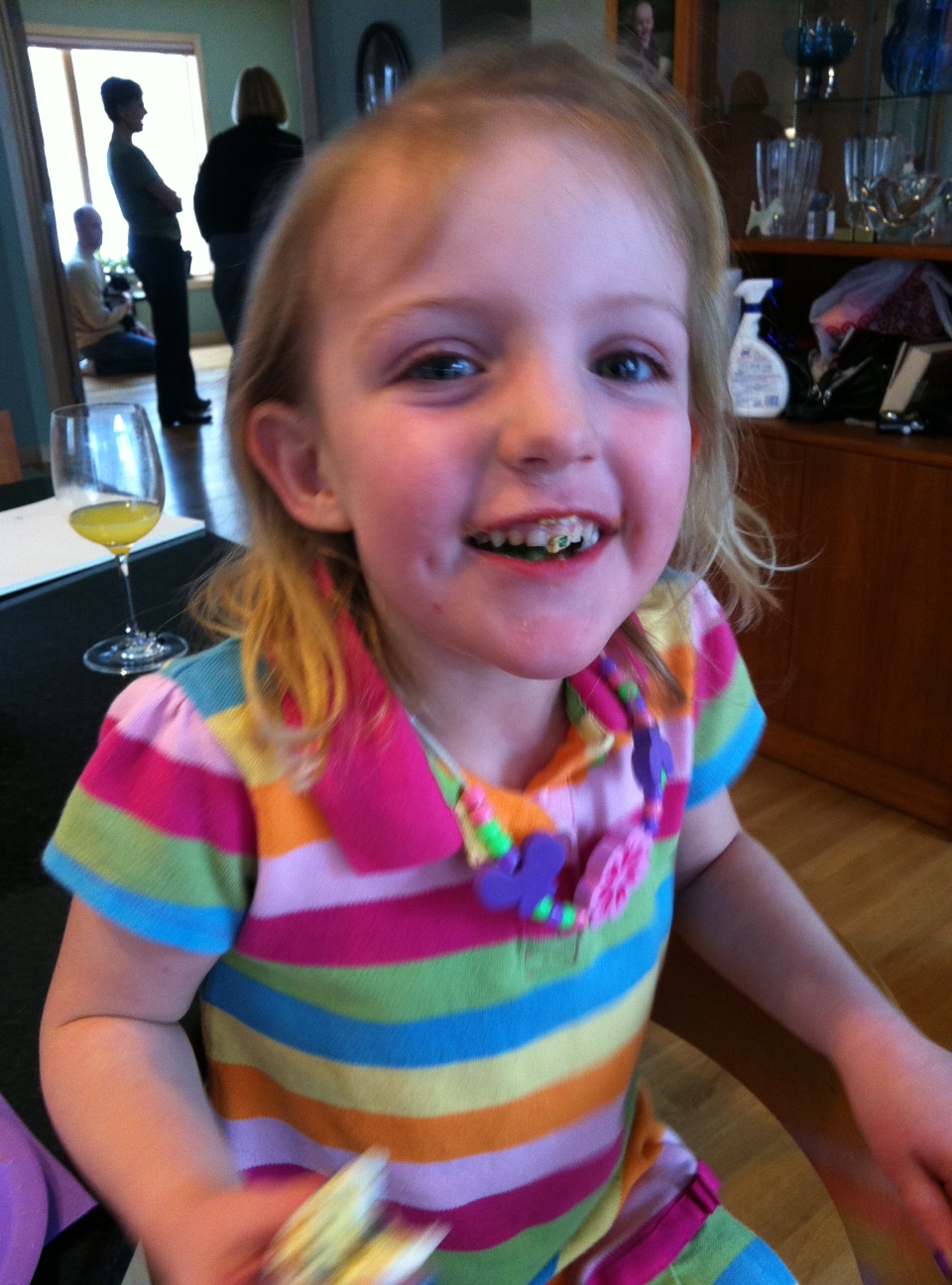 I ate most of the Deviled Eggs. (not my Mimosa behind me)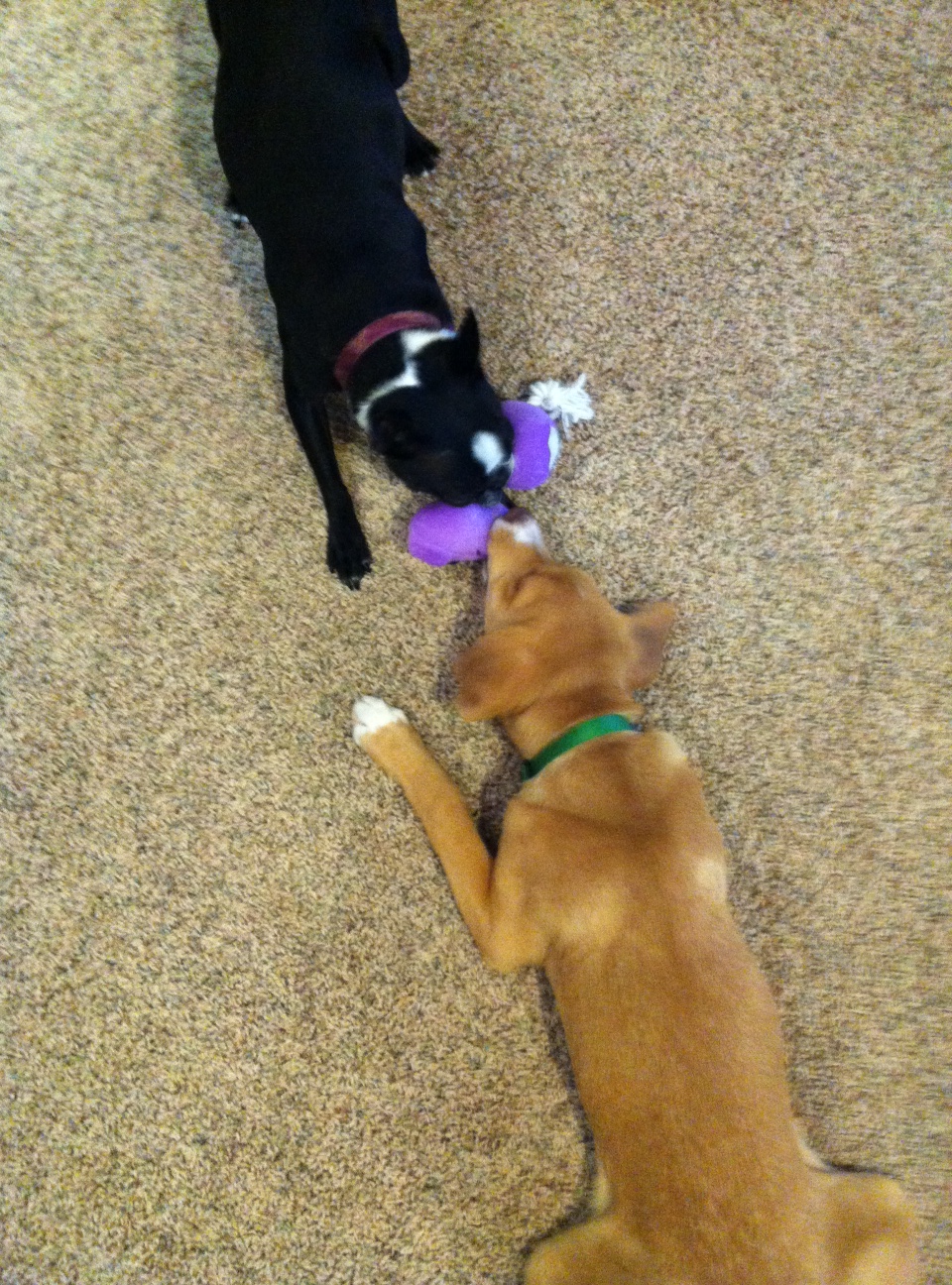 The Puppies kept each other busy.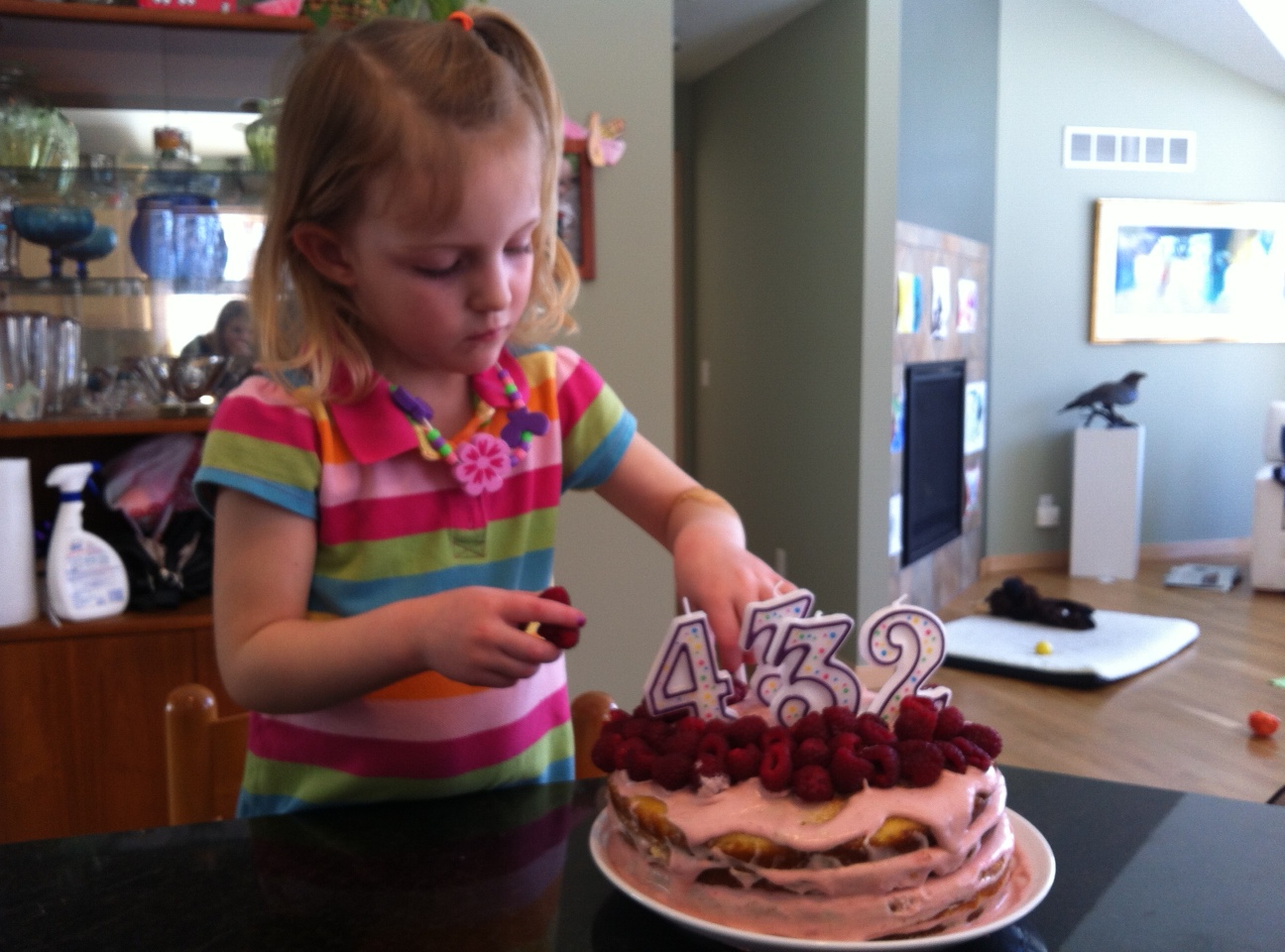 I helped decorate the birthday cake. (note the paper towels and 409 in the background)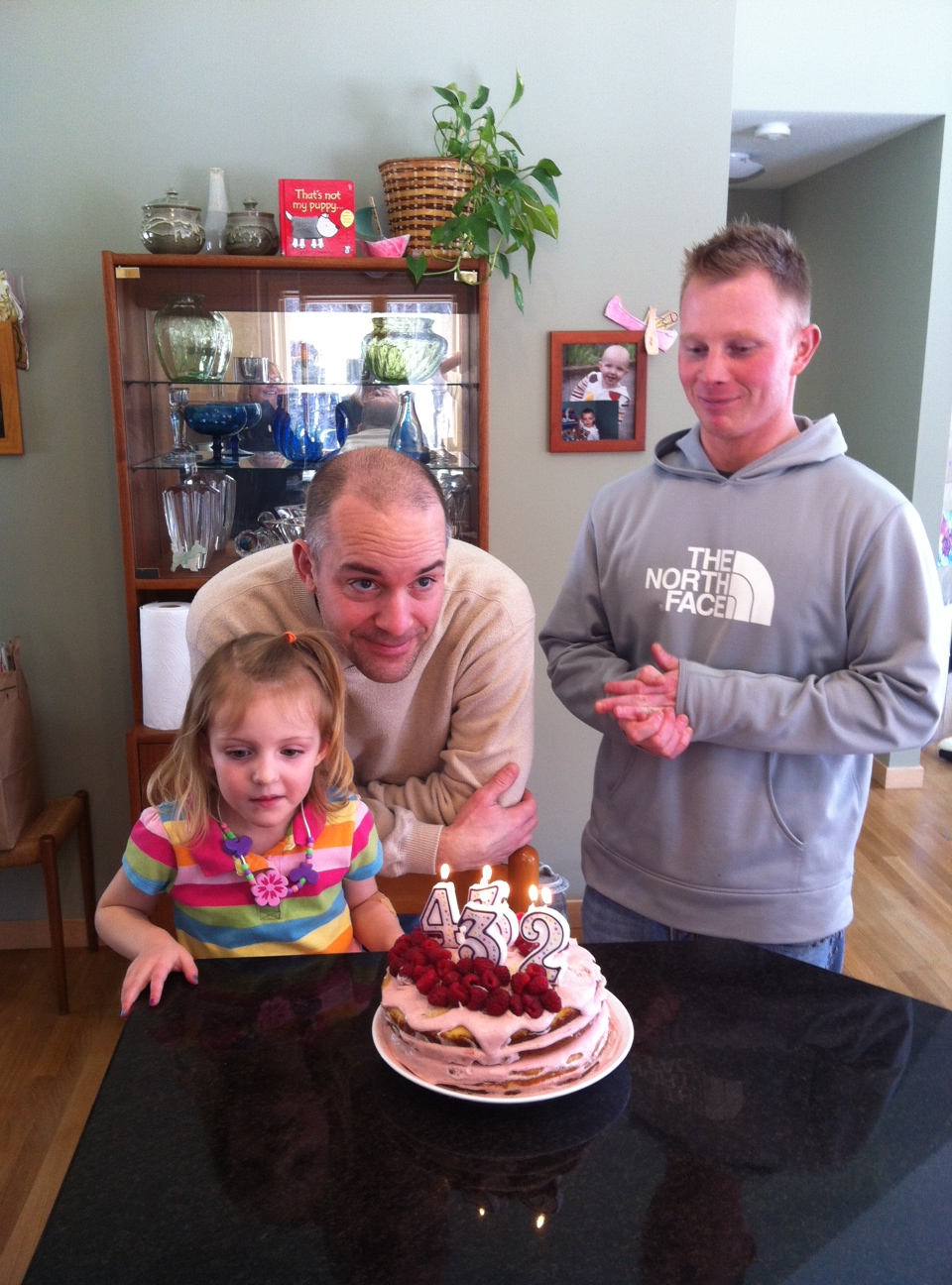 And then I helped Ryan and Daddy blow out the candles 🙂