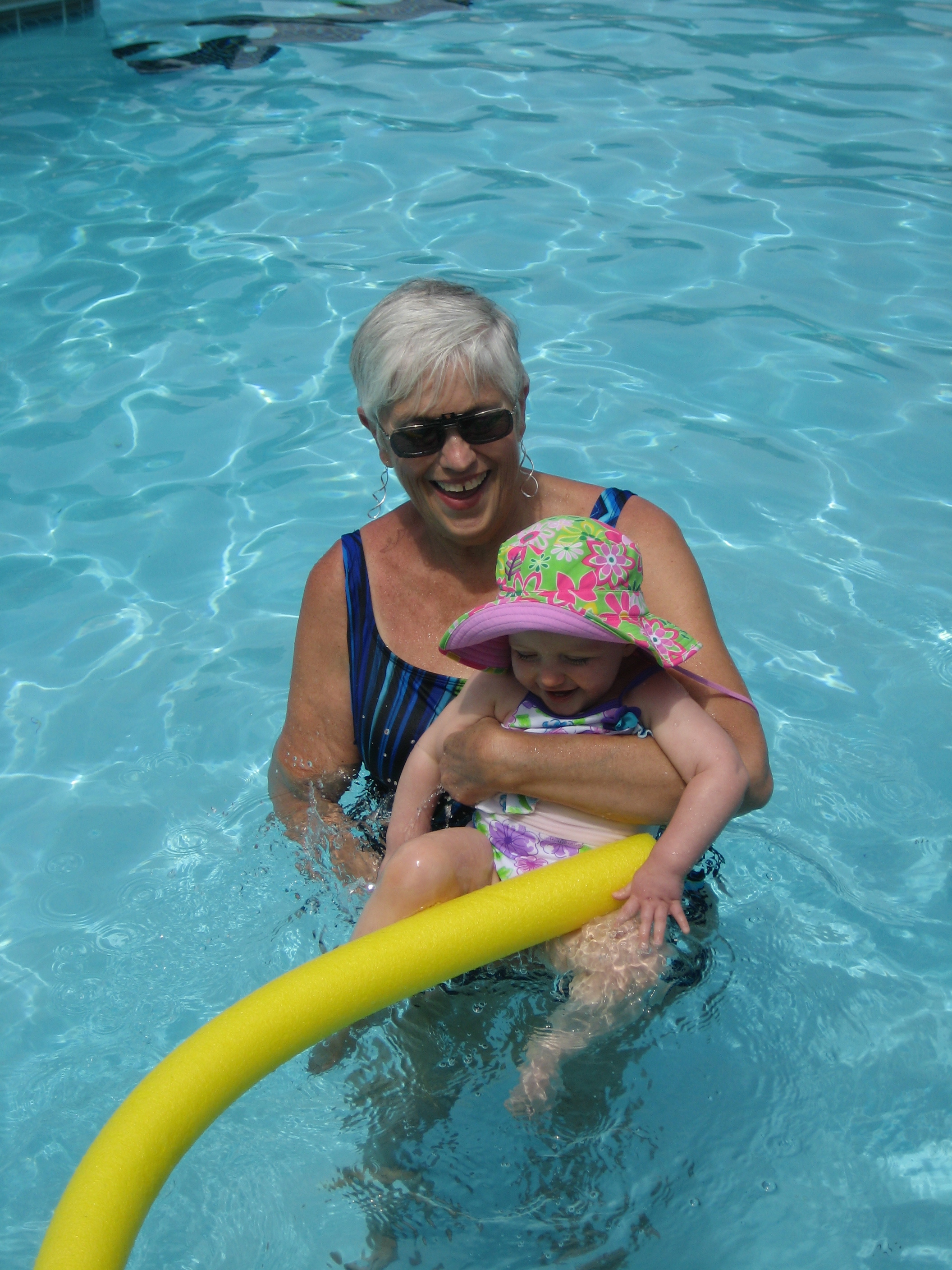 We went to Grandma and Grandpa J's swimming pool this weekend and I had a blast. I love the water and can't stop giggling when I'm swimming around.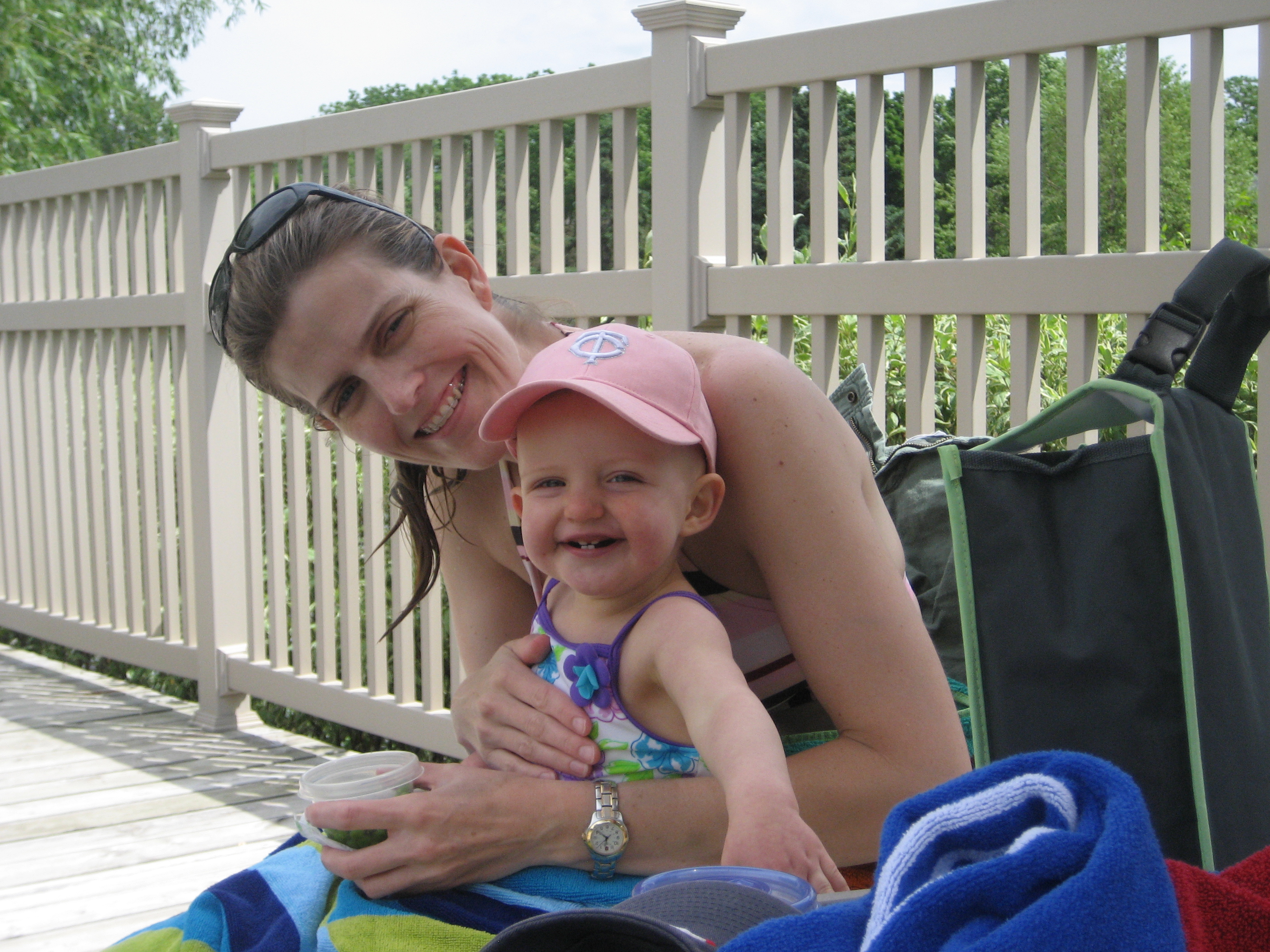 We took a short break for lunch and I even giggled then!
We spent the rest of the weekend walking Bug and playing in the yard. It sure was nice out! Hope you had fun, too!