Wow – what a busy weekend I had. I proved it was probably too busy by completely melting down Sunday night. But it was worth it.
Saturday morning I went to a birthday party for a classmate, and my entire class was there! We played games, ate cake and popped balloons with our bottoms! In the photo above I'm getting wrapped up like a Mummy!
Then we went up north to Grandma and Grandpa Nibs house. I helped Grandpa feed the birds …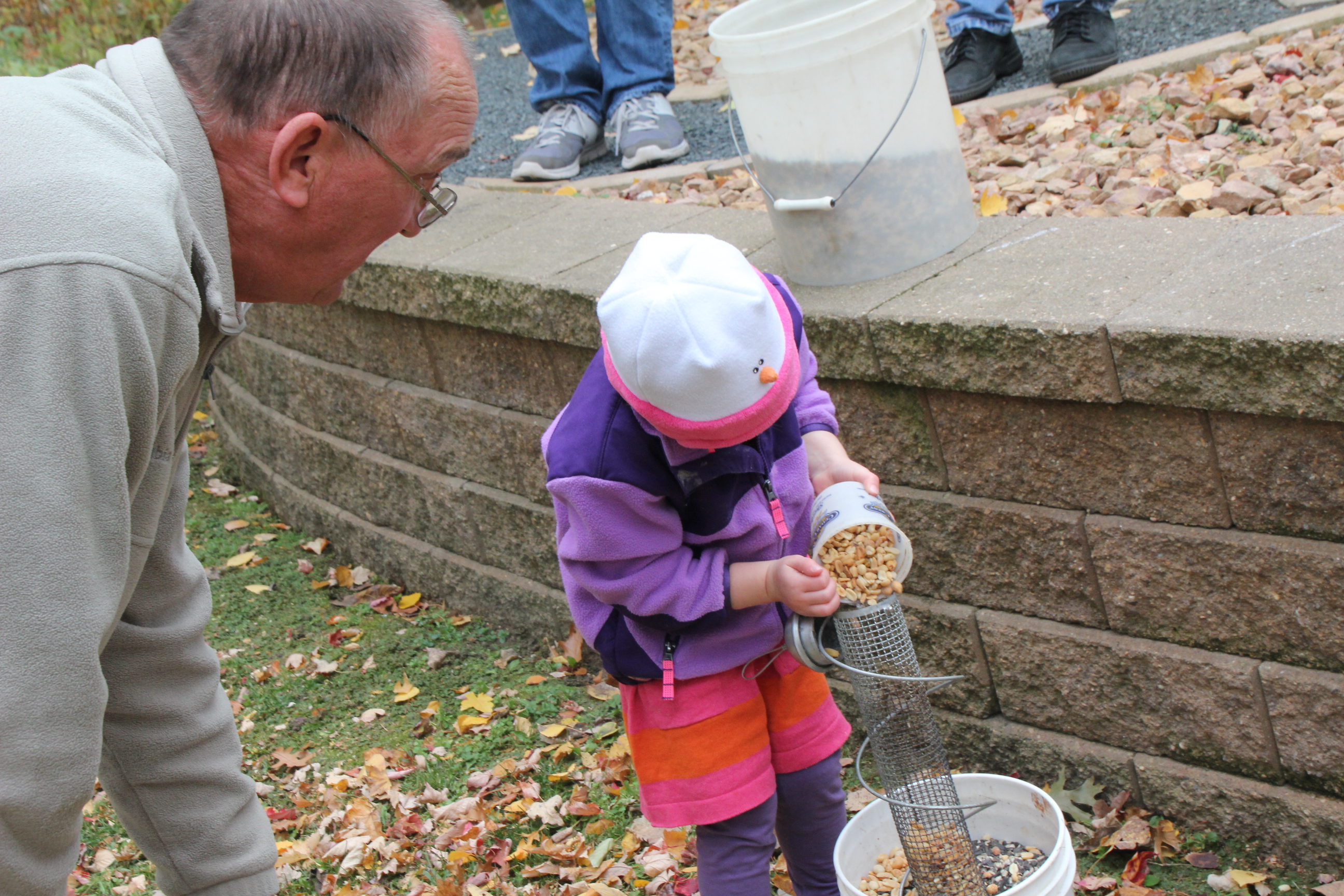 and Sunday morning we rode a train to see the fall colors.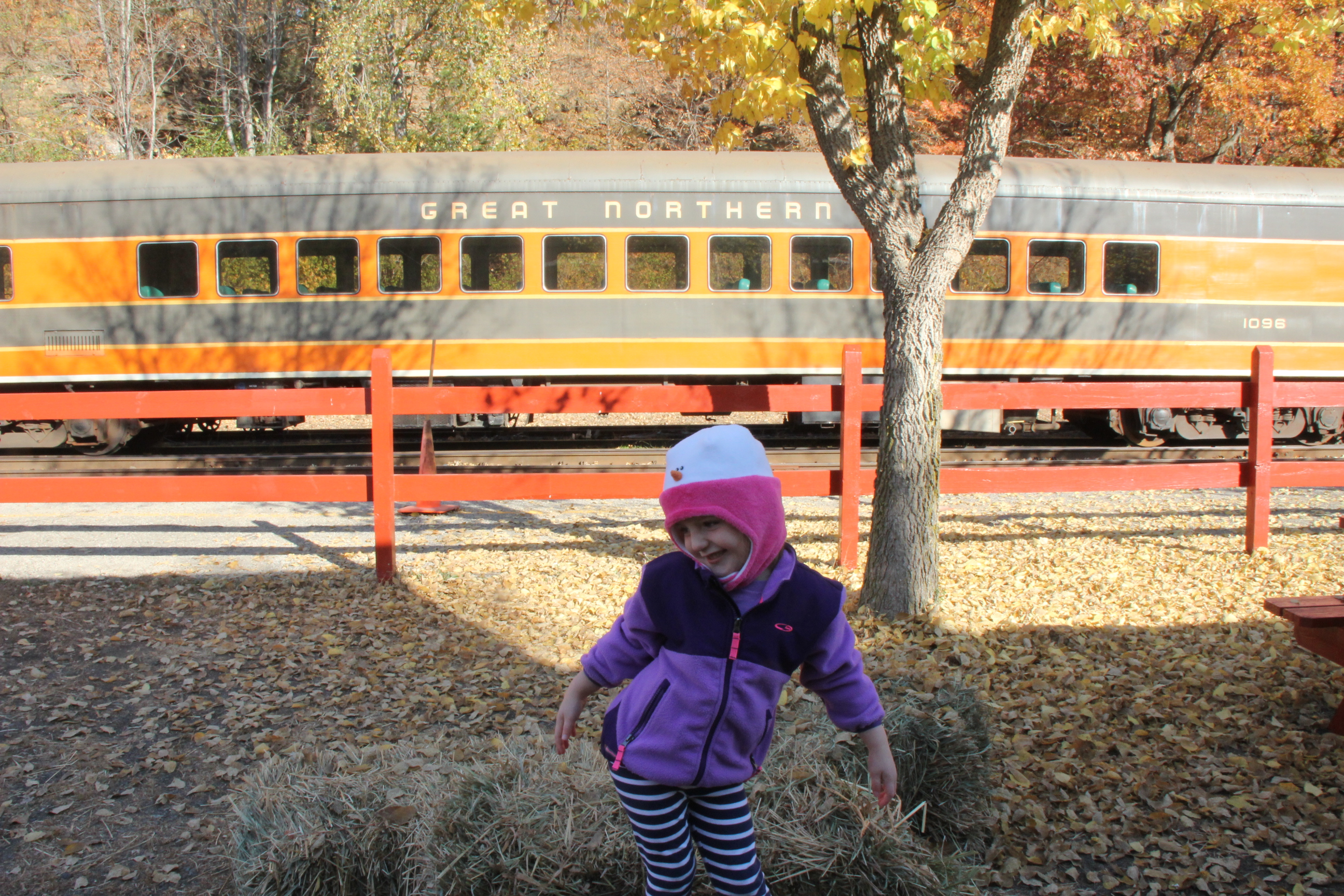 When we got home, Mom brought me to see the latest Ice Age movie at the neighborhood theater.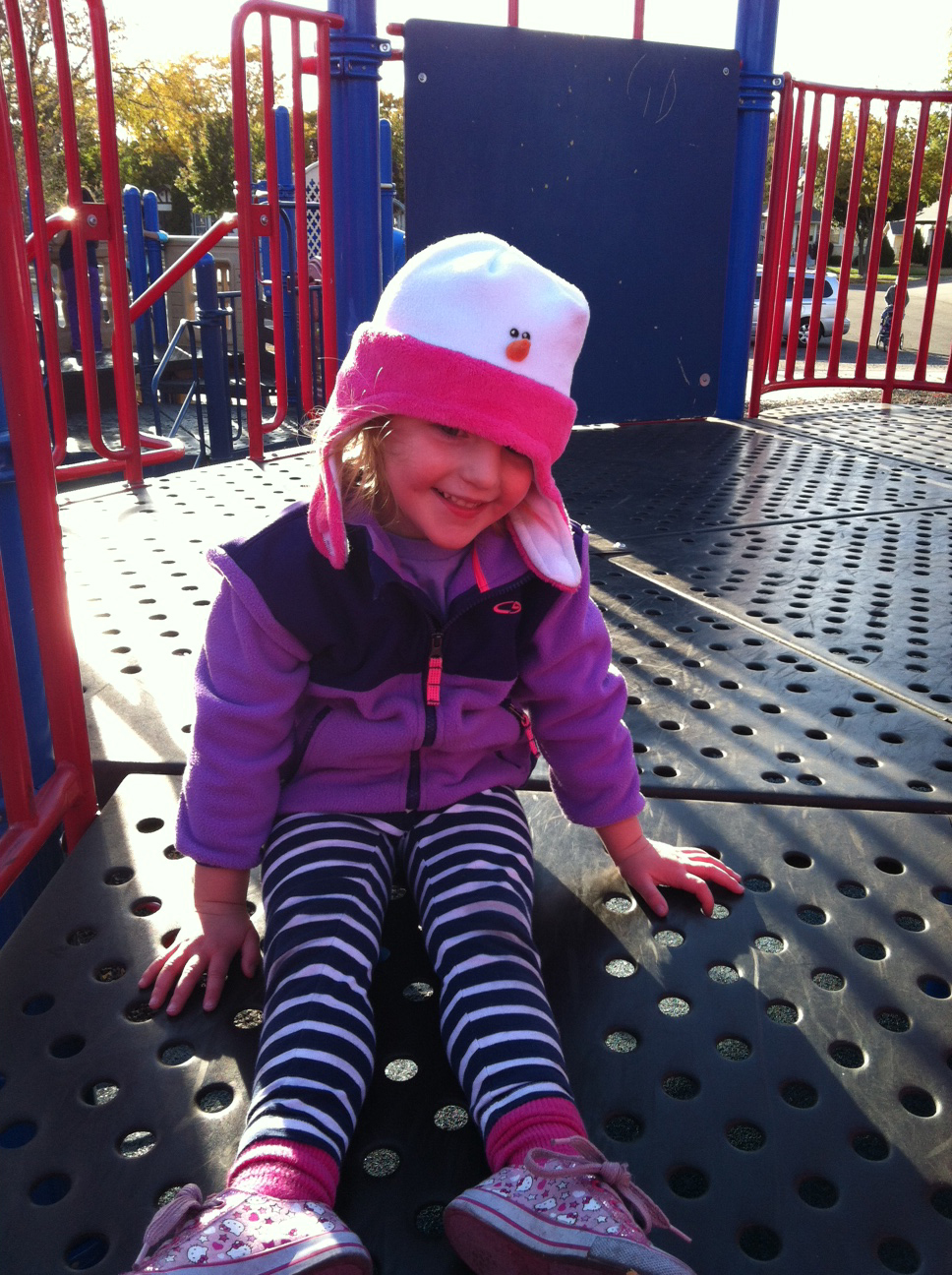 Then we went to the playground and played "Ice Age." I was Ellie, Mom was Manny and the world was falling apart. We had a blast. Now I'm off to bed… I'm really tired.